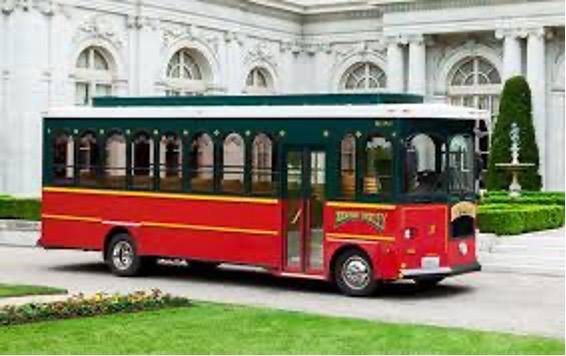 CZT 40 - Trolley Tour
Zentangle
Join your fellow CZTs on a Newport adventure! We have added a fun option, available to those who arrive early for the CZT Seminar. Your festive trolley awaits you for a scenic outing into historical Newport! The excursion includes a visit to The Breakers, a wonderfully majestic mansion. There you will learn the ins and outs of daily life during Newport's illustrious Gilded Age. Lose yourself in the boundless resource of tangle inspirations throughout this architectural gem. The outing will begin with a 90-minute scenic story-tour along the city's most treasured coastline.
The group will meet at 9:45am on Tuesday, April 4th, in the grand ballroom lobby and the trolley will arrive to pick you up at 10:00am. Snacks and water will be on board for your enjoyment, and you will have the option to be dropped off in town for lunch and shopping opportunities OR to take the trolley back to the hotel at the conclusion.
The cost for the excursion is $65.00 USD per person. The price includes the trolley ride, gratuity, mansion admission and tour, snack and CZT camaraderie!
If you are unable to add this item to your cart, then it is currently sold out. Please contact martha@zentangle.com