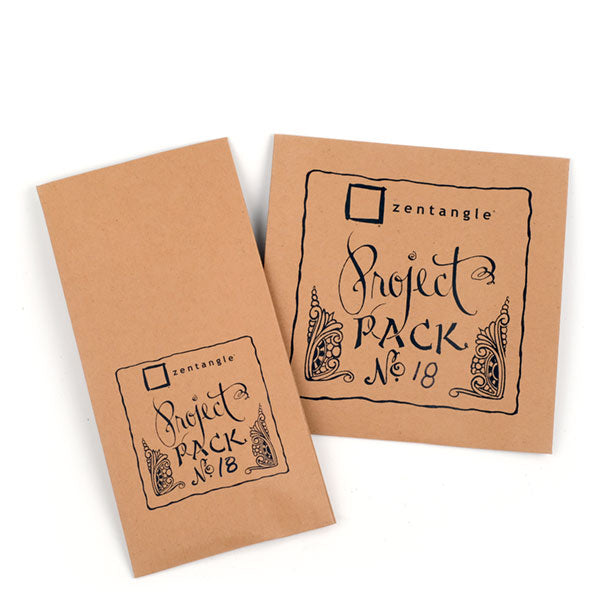 Zentangle Project Pack No. 18 - Translucen-Z
Zentangle
B-ZT-PRPK-18
39790470758480
I can see clearly now the rain is gone.
I can see all obstacles in my way.
Gone are the dark clouds that had me blind.
It's gonna be a bright (bright)
Bright (bright) sunshiny day.
-Jimmy Cliff

The Zentangle Method has a beautiful way of illuminating the artist within us. It is magical what we can do with paper, pencil, and pen. Each basic stroke connects directly to the artist, no two ever the same. Each stroke layers with others to create amazing compositions. Delicate bits of graphite and white chalk create illusions of light passing through. Or is it an illusion at all?
Perhaps the light is truly coming through.
Join us for our eighteenth Project Pack as we tackle uncharted Zentangle territories. This very special Project Pack welcomes a new paradigm in the Zentangle world. Using this special new tangling surface, we are eager to share techniques that allow us to explore creating layers with light and shadow.
Can you learn to see through? Can you believe that there is something more on the other side?
Take a deep look inside and out, and trust that the light will come through.
Project Pack No. 18 Introduction