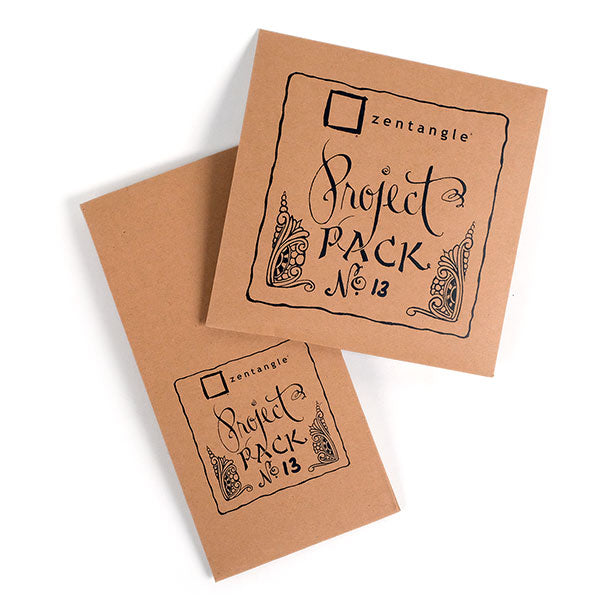 Zentangle Project Pack No. 13 - Transitions
Zentangle
B-ZT-PRPK-13
39253182808144
As we embark on this new year, it can be easy to get caught up expecting immediate change and turnover. However, our lives are actually full of constant change. Each day being slightly different than the last, offering ongoing renewal, opportunity, and growth. It is easy to get caught up in wanting things to go back to the way they were or holding out for what they will be, but that only leaves us unable to experience where we are.
When we shift our perspectives to see the beauty in change and find gratitude in the transitions of life, we are able to find ourselves once again finding beauty and joy wherever we are in our lives. Transitions can be awkward, but they can also be incredibly powerful and inspiring. Times of transition challenge us, make us stronger and create beautiful seams in the space between what was and what is to be. As we embrace all the stages of our journey one might also notice that our lives are not linear but rather filled with over lapping layers of experiences that are constantly changing and morphing.
For Project Pack No. 13 we will bring this thought process into our Zentangle practice and bring focus to working in overlapping layers and creating beautiful transitions between tangles and the compositions on our tiles. We will incorporate some exciting new tools and materials and introduce some fun techniques to use with them. Project pack tools are always paired up with a series of accompanying video lessons. Each video lesson will guide participants through creating a tangled composition and focus on different Zentangle philosophies.
Project Pack No. 13 Introduction Video