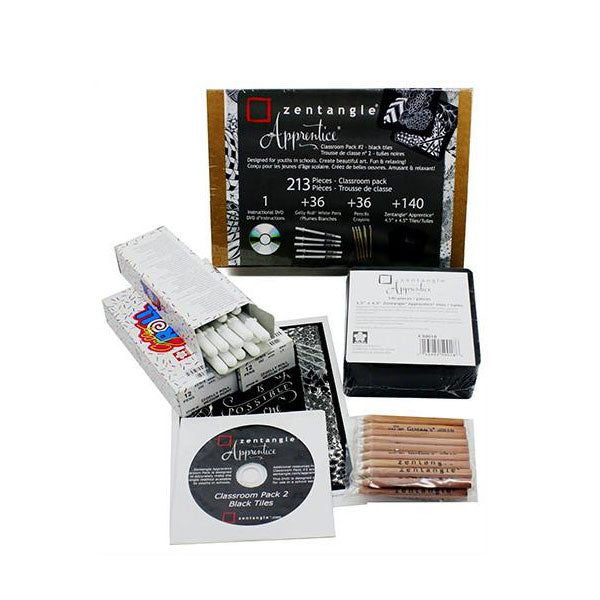 Zentangle Apprentice Classroom Pack #2 - Black Paper Tiles
Sakura
P-SK-CLSSPCK#2-1
47724189205
The Zentangle Apprentice™ Classroom Pack series is designed to teach the Zentangle Method to youths in schools. If you teach youths in private, public or home schools, this is an ideal product. It is designed to introduce the Zentangle Method in the classroom with instructions from the founders, Rick Roberts and Maria Thomas, so that students can enjoy the full benefits and insights that come from a Zentangle practice.
Online for download, we provide lesson plans and an assortment of support materials for you, your students and their families. The online material is a great resource for getting the most out of this product and there is no additional charge. However, you will need an internet connection and the product code in your Classroom Pack to access online materials.
The black tile classroom includes an instructional DVD, 36 White Sakura Gelly Roll® pens, 36 mini white charcoal Zentangle pencils, and 140 Black Zentangle Apprentice tiles (4.5 inch square).