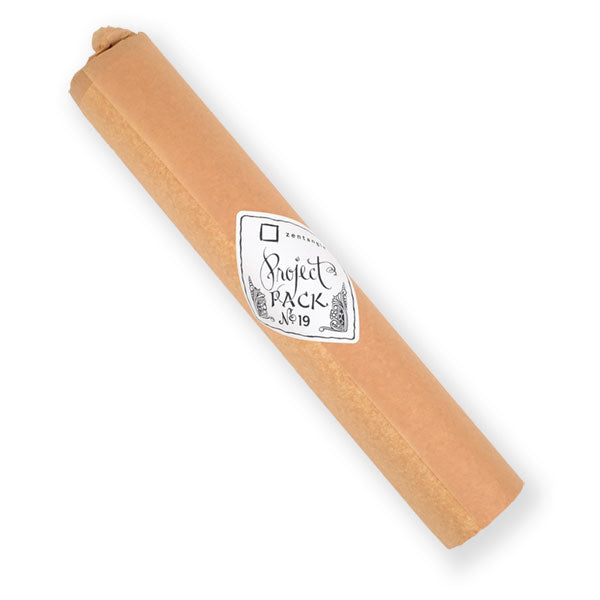 Zentangle Project Pack No. 19 - Zentomology
Zentangle
B-ZT-PRPK-19
39889332076624
It has become an annual Zentangle tradition for us to celebrate the holiday season with a series we call The Twelve Days of Zentangle. For twelve consecutive days, we deliver daily tangling lessons, guiding you through the steps to create festive tangled works of art that are all part of the same theme.
This Zentangle series is unique as we will be working on a singular piece of tangled art over the course of twelve lessons. We will work on a customized surface (19.5 x 11.5 inches) that will provide structure and a common element to guide us on this adventure together. We will methodically and magically add to the structure as we simultaneously discuss and share our system of collecting, deconstructing, and categorizing tangles.
As we take you on an adventure, we will introduce you to our Zentomology™ approach. In true Zentangle fashion, our approach to this system is playful and open to exploration and interpretation. We use the Zentomology system as way to learn about the characteristics of tangles and explore how to use them in ways that enhance and balance our tangled compositions. As we dig into this concept, we will leave a trail of tangled artwork behind us.
Join us as we get tangled up in the Zentomology approach of studying tangles while creating one large piece of tangled art.