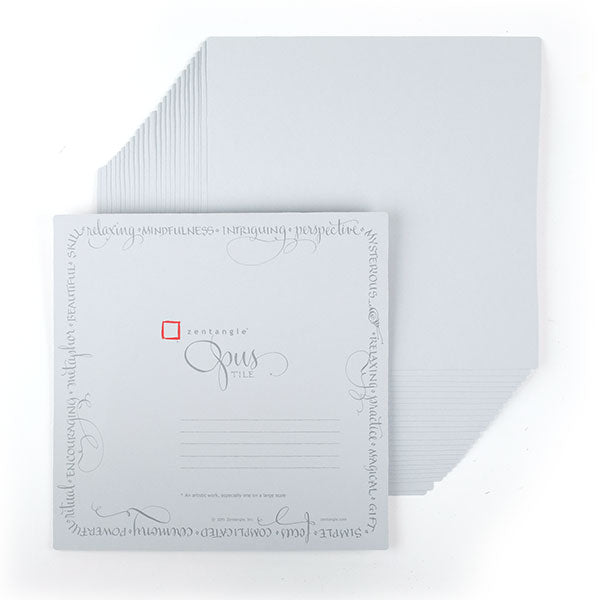 Opus Gray Paper Tiles - 5 - Limited Edition
Zentangle
B-ZT-OPUS-G5
31481856917584
Opus - An artistic work, especially one on a large scale.
Our Opus tile was developed in celebration of Zentangle's 10th Anniversary. This tile is 9 times the size of our original square tile and measures 10.5 inches (27 cm) square. It is made from the same 100% cotton, mould made, archival paper as our square Gray tiles and features our signature die-cut deckle edge. The perimeter of this lovely tile is full of warm reminders of the benefits of practicing the Zentangle Method.
When you are looking to take your practice big, the Opus tile is for you.